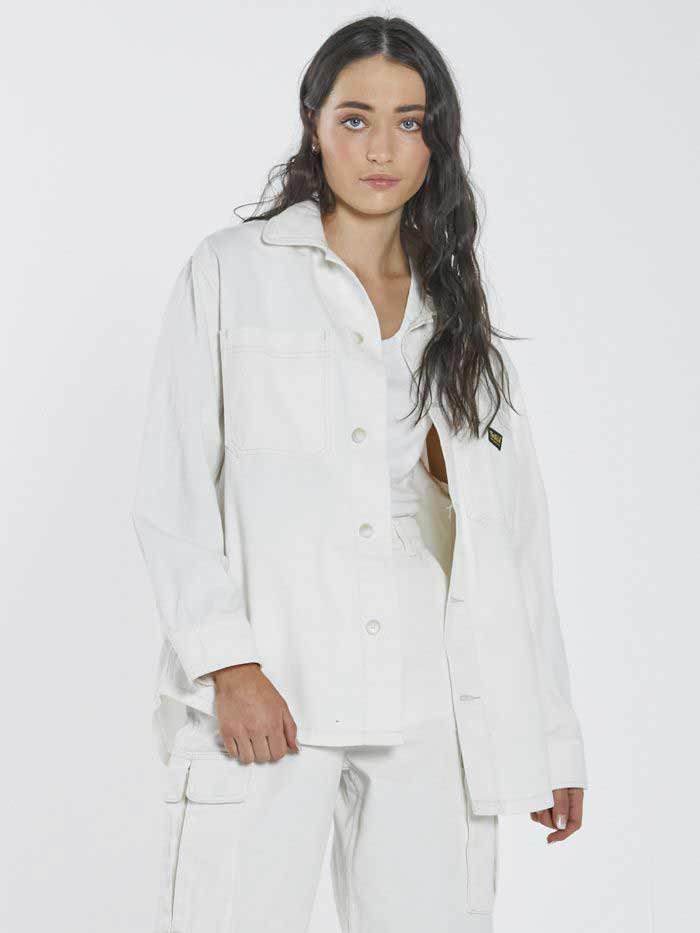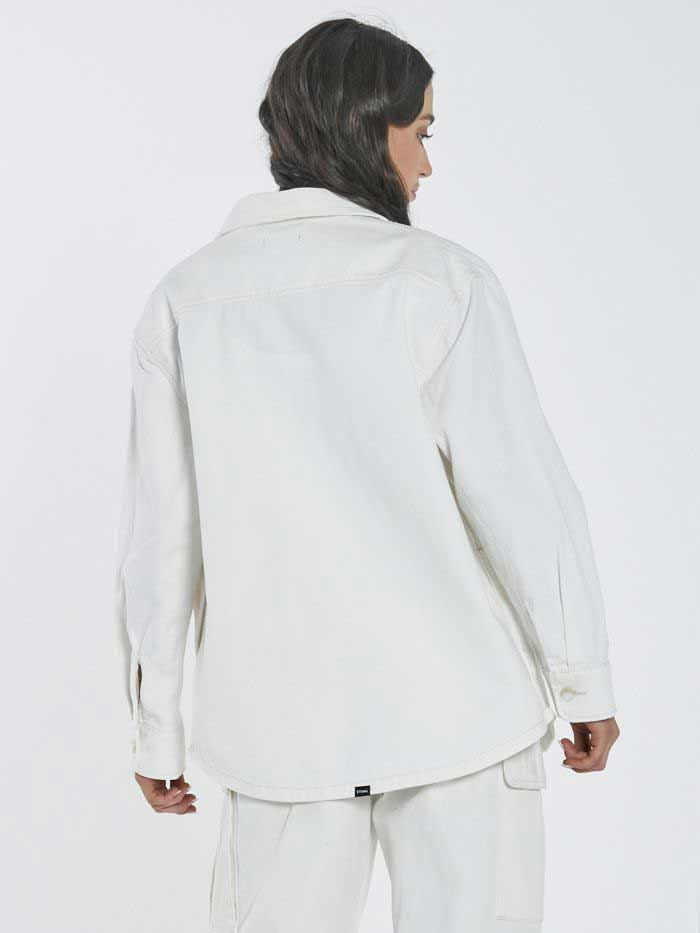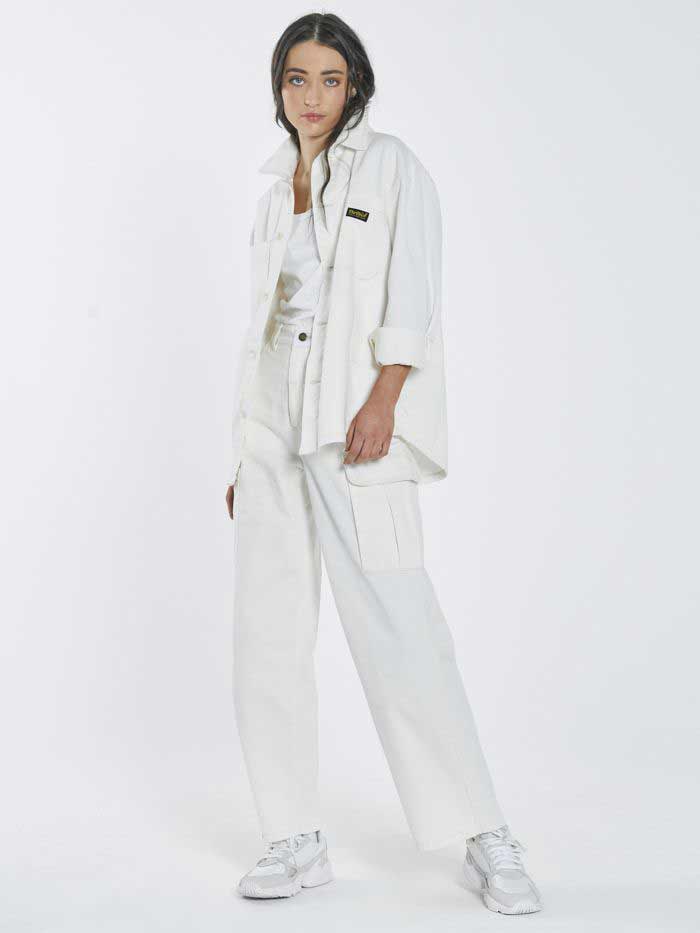 Union Overshirt Heritage White
This shirt could help you fit a wide variety of moulds from boss lady to wild fun crazy aunt, front girl of a band or just an anonymous someone in the long line for coffee in the morning. Dress it up, dress it down, have fun with this over shirt that is going to quickly become a favourite layering piece, we promise.

Designed in Byron Bay, Australia, this product is a part of our endeavour to use more environmentally sustainable fabrics. For more information check out our Thrills Sustainable Future page.
Union Overshirt Heritage White