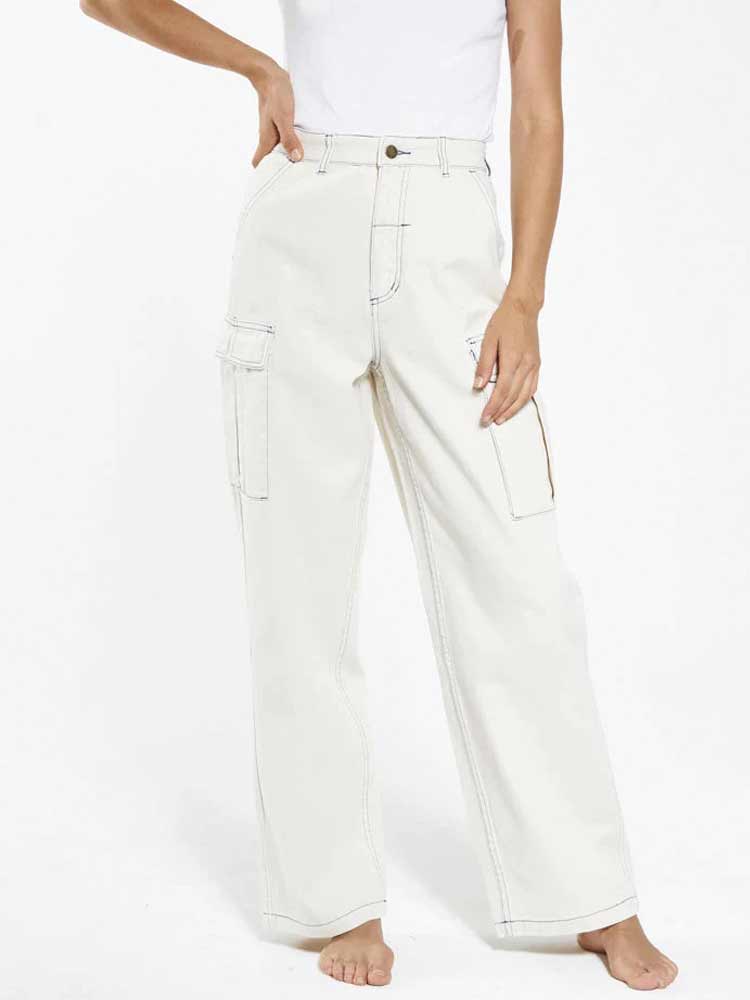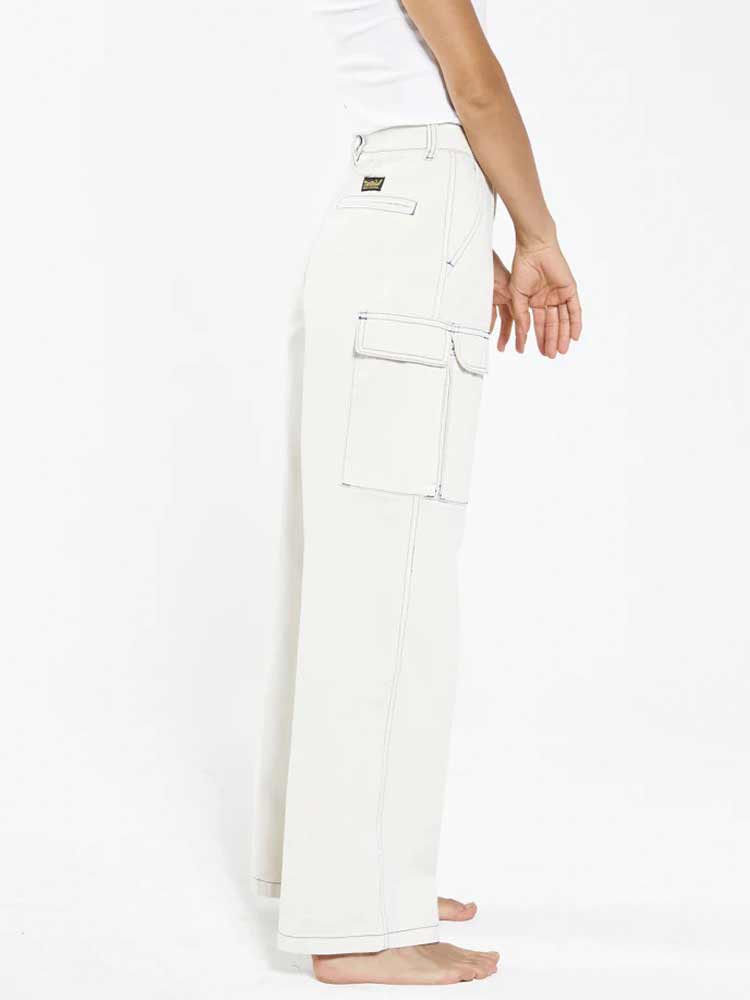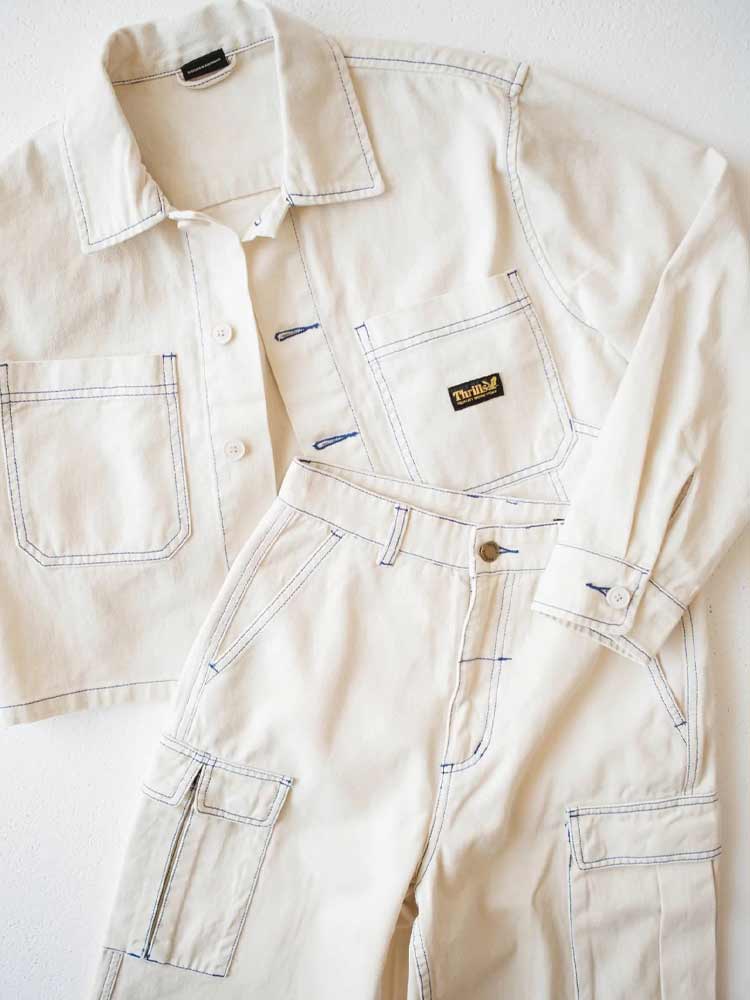 Our THRILLS workwear inspired garments are designed for durability, comfort and fashion. Simply said, the perfect high waisted baggy jeans with a pop of blue colour contrast stitch. Wear them super casual with sneakers or sandals, and if you feel like it dress 'em up with some strappy heels or boots. You won't ever own a more comfortable pair of pants, promise.

100% Organic Cotton Twill. Organic Cotton is grown without the use of carcinogenic chemical fertilisers, pesticides, and insecticides, therefore helping to improve the quality of the land, prevent water contamination and wastage, and conserve biodiversity. As there are no chemical retentions in Organic Cotton clothing, people with allergies or with specific chemical sensitivity will greatly benefit from these styles.

Designed in Byron Bay, Australia, this product is a part of our endeavour to use more environmentally sustainable fabrics. For more information check out our Thrills Sustainable Future page.