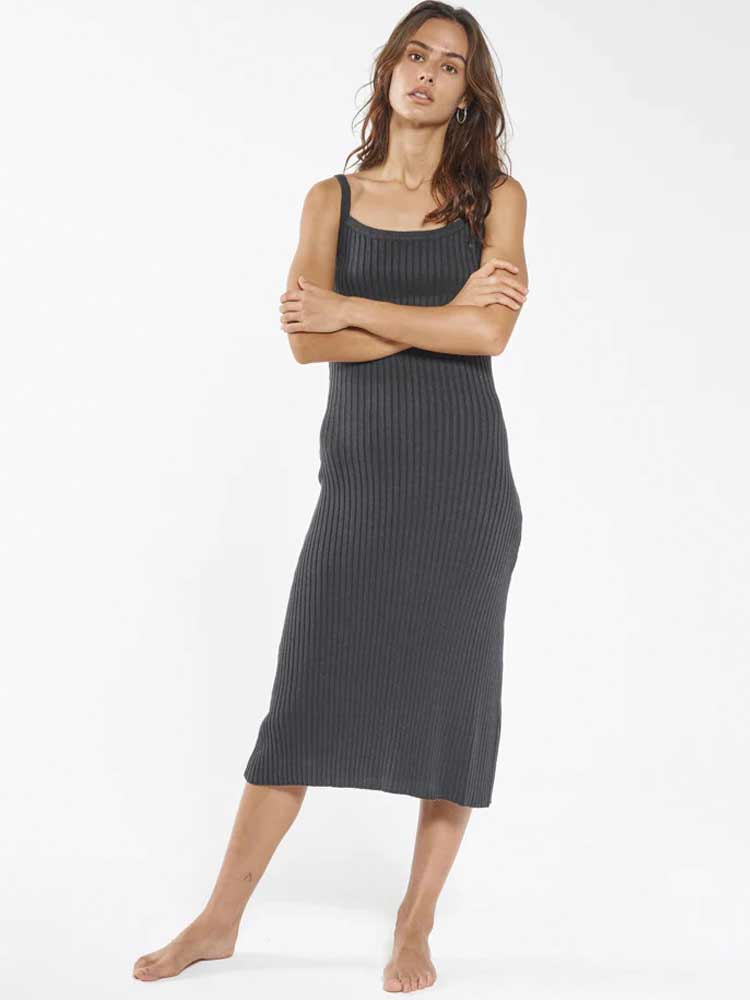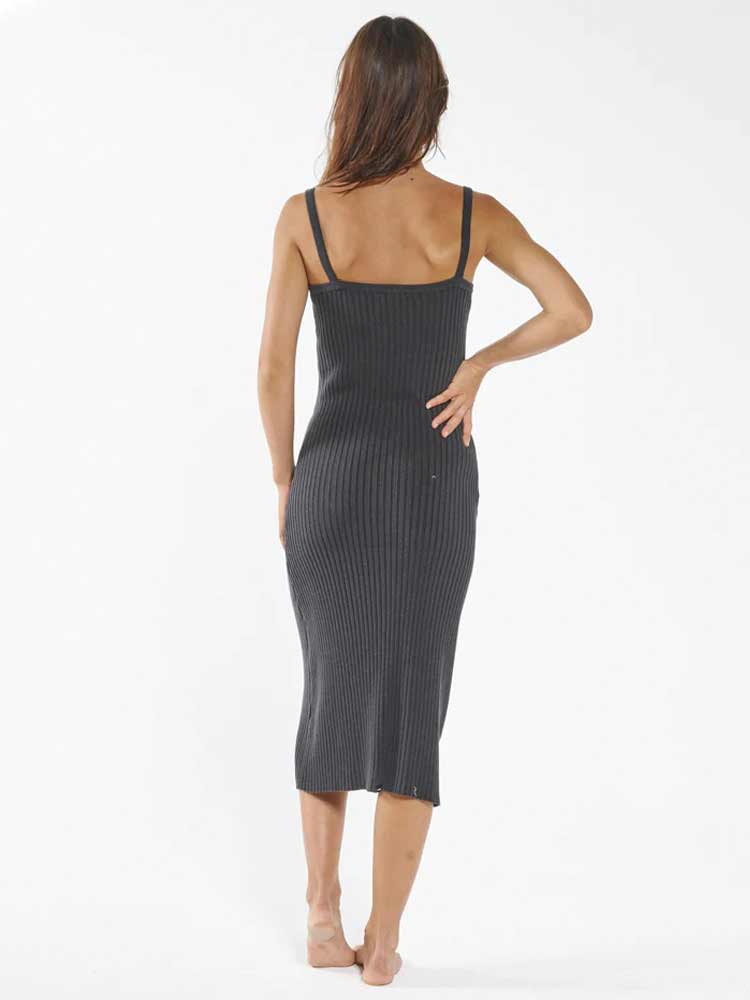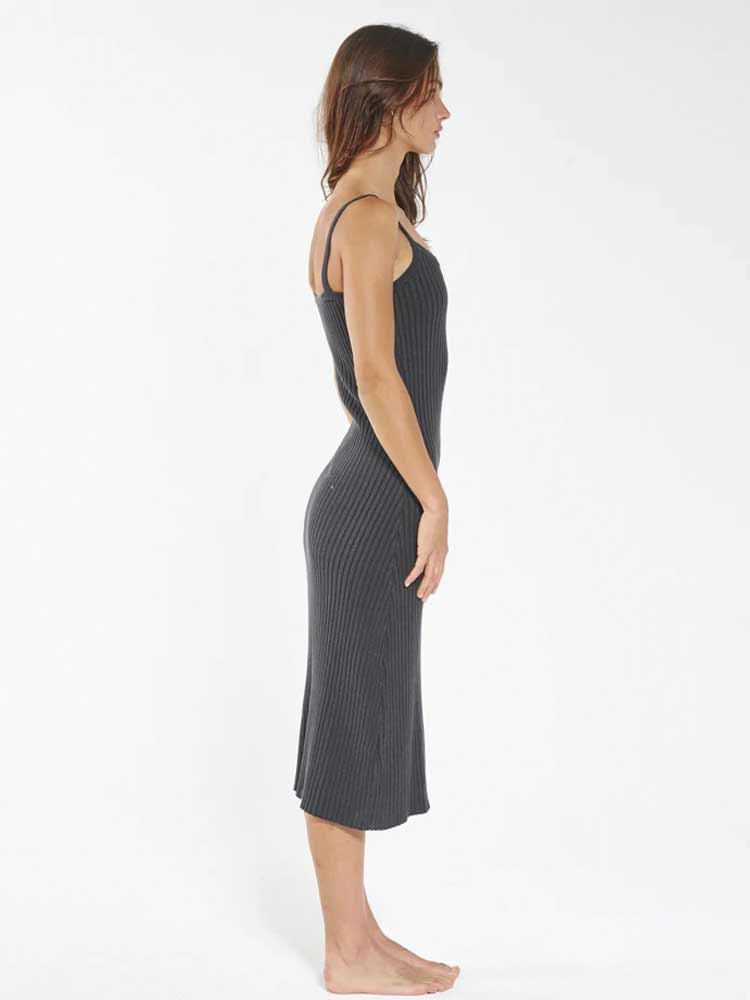 Furthering our love of knitwear and sustainable fabrications, our Maria ribbed knit collection in a tencel/linen blend is a stunningly understated yet elevated collection to add to your waredrobe. Our classic knit dress is understanded yet elegant, perfect for balmy summer nights.
70% Tencel 30% Linen 12 gauge Rib Knit. Tencel is regenerated from wood cellulose. Tencel fibres are grown sustainably, requiring less energy and water than cotton and is biodegradable.
 Linen is one of our sustainable focus fabrics - Linen, made from the flax plant is biodegradable, strong and breathable, antibacterial and beautiful. Using less water than cotton to grow, the flax plant is not only pest resistant, but one of the oldest known fibres to mankind!

Designed in Byron Bay, Australia, this product is a part of our endeavour to use more environmentally sustainable fabrics. For more information check out our Thrills Sustainable Future page.