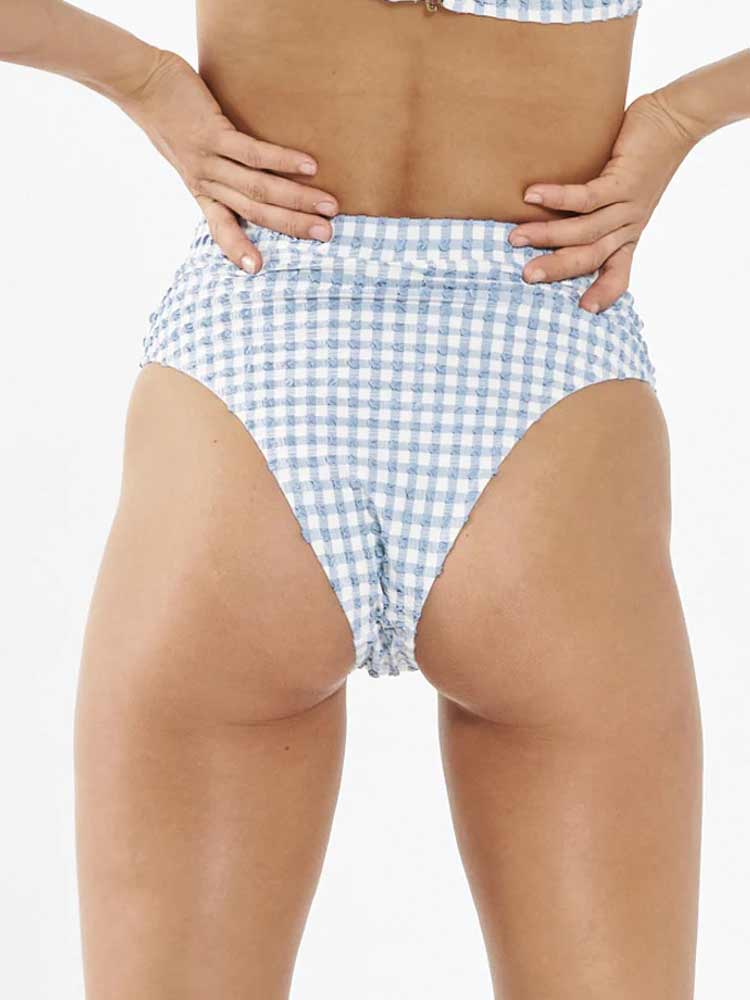 Gigi High Cut Bikini Bottom
With a pledge to have all of our swim fabrications using recycled fabrics, our textured 3D gingham fabric in our recycled polyester/elastane blend swim fabric does not disappoint. The classic High Cut Bikini Bottom now comes in an absolutely fab Blue colourwayand is a fun, flirty and a flattering fit, you can't go wrong. The Gigi High Cut Bikini Bottom are amazing teamed with the Gigi Square Bikini Top.
94% Recycled Polyester 6% Spandex Seersucker. Our newest and most exciting swim fabric recycled polyester fibre is made using a combination of waste plastic bottles, reduced back to usable PET chips, and also the recycling of old fabric and garments. As the fibre is normally derived from fossil fuels, this is a big reduction in both pollution and use of natural resources.

Designed in Byron Bay, Australia, this product is a part of our endeavour to use more environmentally sustainable fabrics. For more information check out our Thrills Sustainable Future page
Gigi High Cut Bikini Bottom