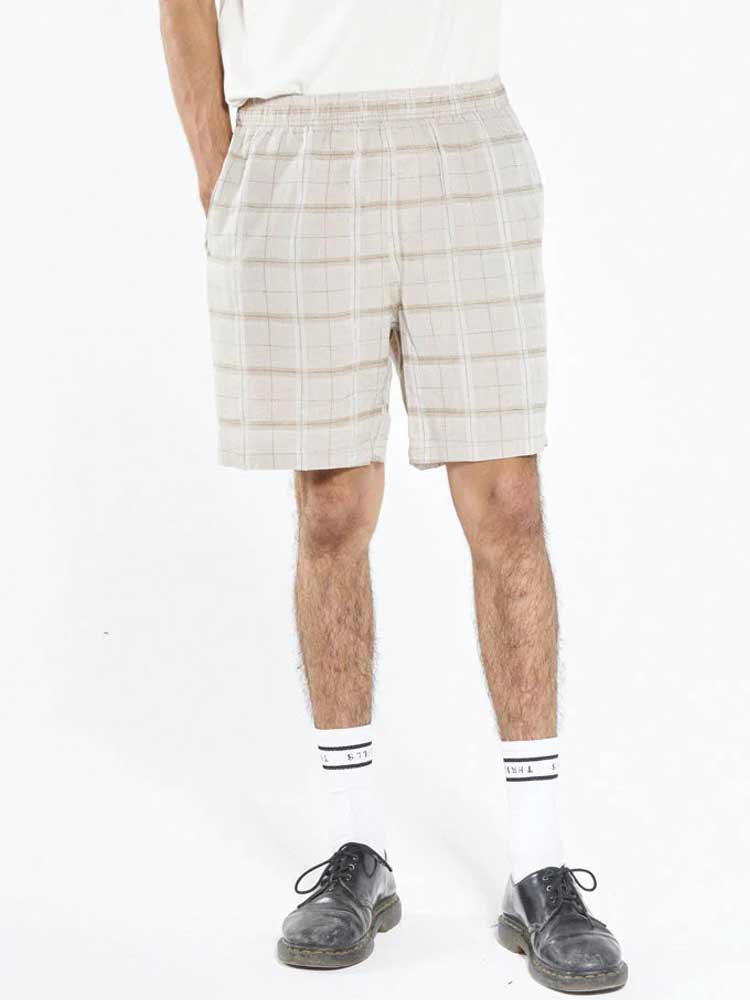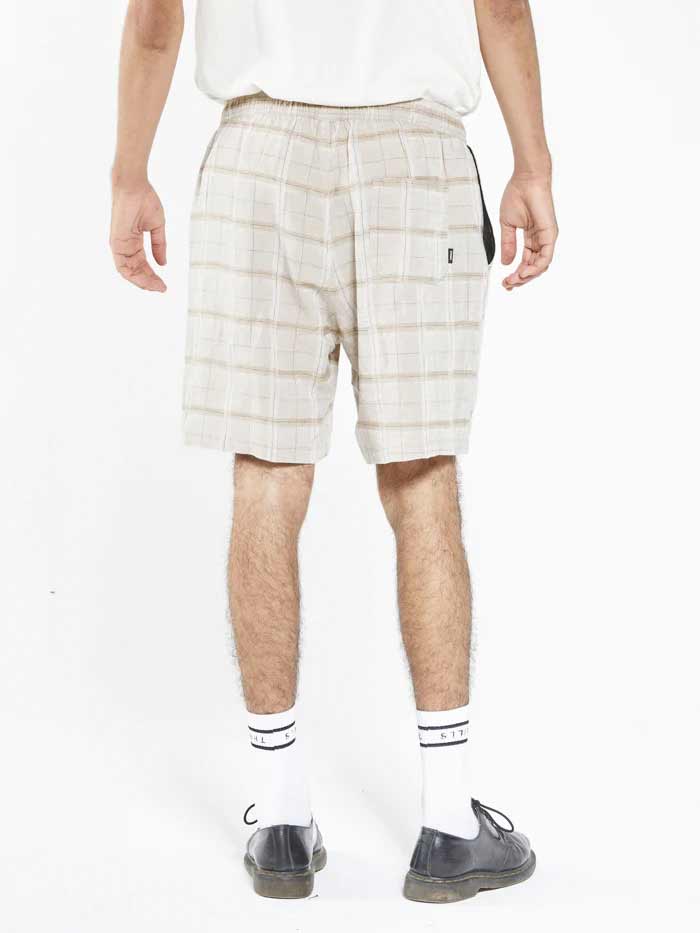 Wear them gardening, wear them to the pub or even to jump off the rock jump if you forget your boardies. These volley walk shorts will soon become your new, easy to wear favourite.
27% Linen 22% Cotton 51% Rayon Jacquard Check
Linen is one of our sustainable focus fabrics - Linen, made from the flax plant is biodegradable, strong and breathable, antibacterial and beautiful. Using less water than cotton to grow, the flax plant is not only pest resistant, but one of the oldest known fibres to mankind!

Designed in Byron Bay, Australia, this product is a part of our endeavour to use more environmentally sustainable fabrics. For more information check out our Thrills Sustainable Future page.