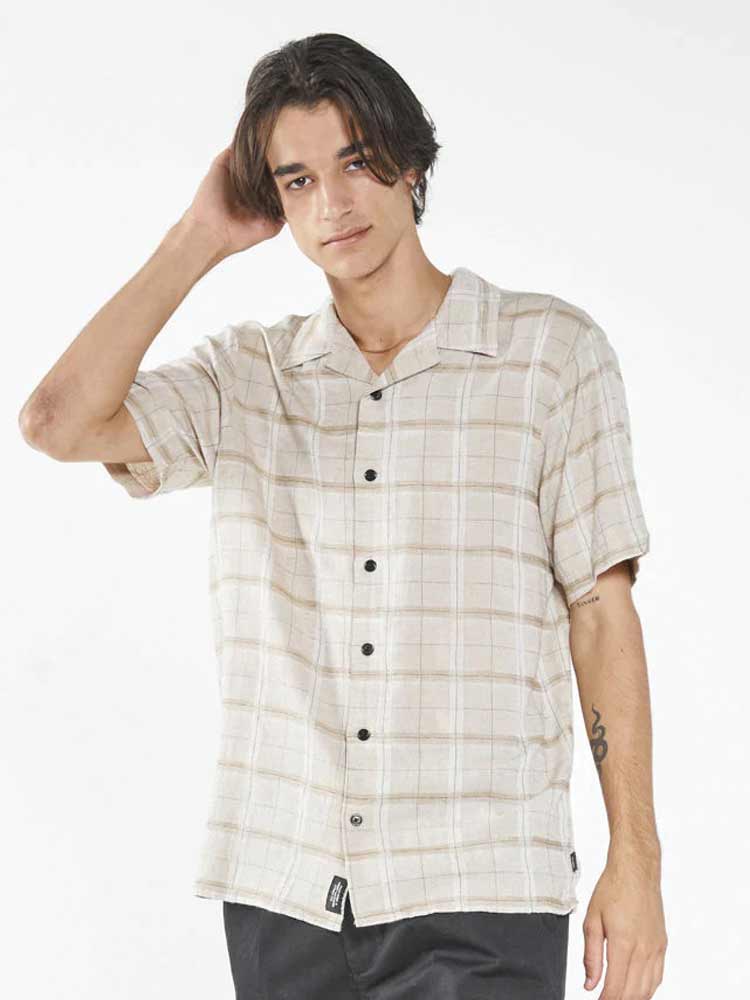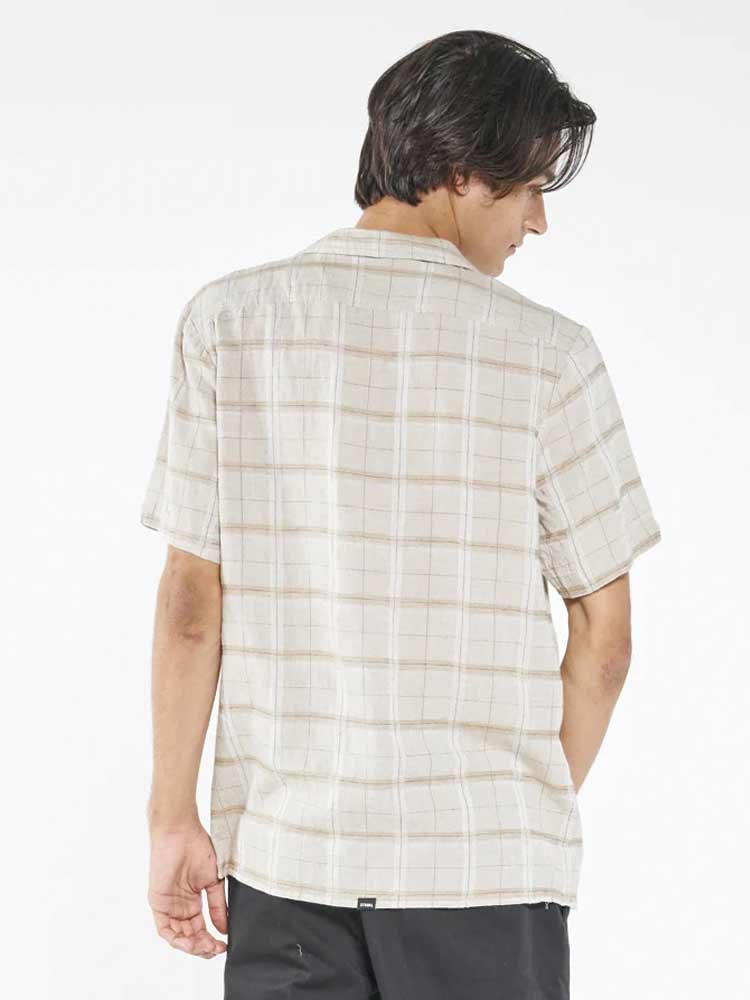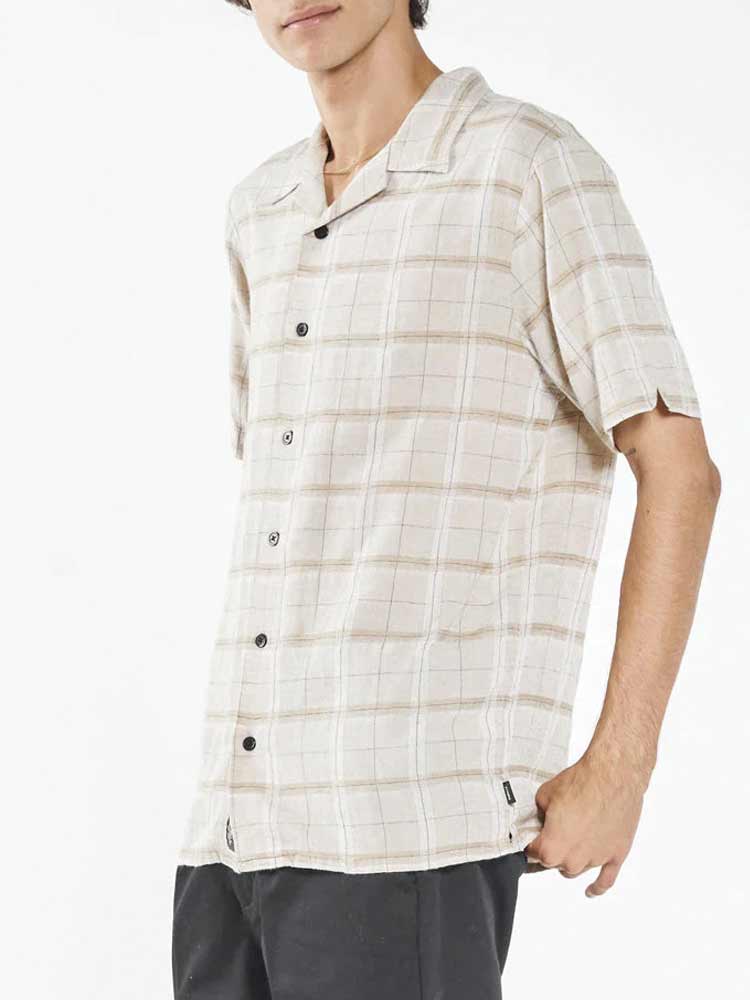 Everlasting Bowling Shirt
A very good button up bowling shirt, with a subtle check pattern that's understatement at its finest. Worn best with your favourite denim and docs or as a summery version with one of our volley shorts.

27% Linen 22% Cotton 51% Rayon Jacquard Check
Linen is one of our sustainable focus fabrics - Linen, made from the flax plant is biodegradable, strong and breathable, antibacterial and beautiful. Using less water than cotton to grow, the flax plant is not only pest resistant, but one of the oldest known fibres to mankind!

Designed in Byron Bay, Australia, this product is a part of our endeavour to use more environmentally sustainable fabrics. For more information check out our Thrills Sustainable Future page.
Everlasting Bowling Shirt