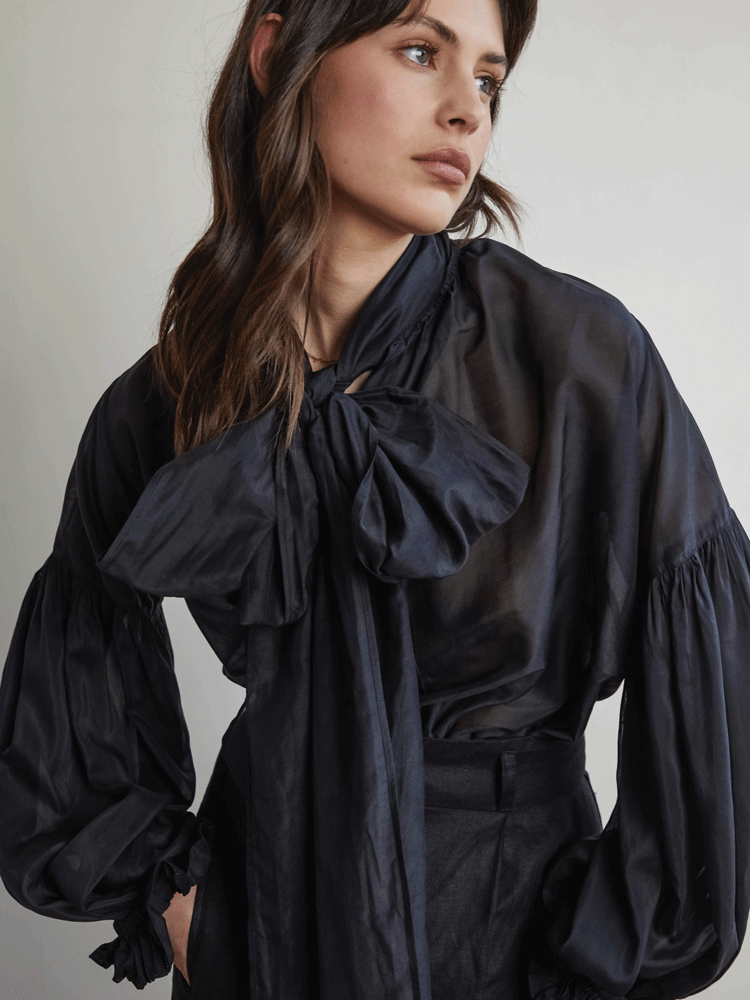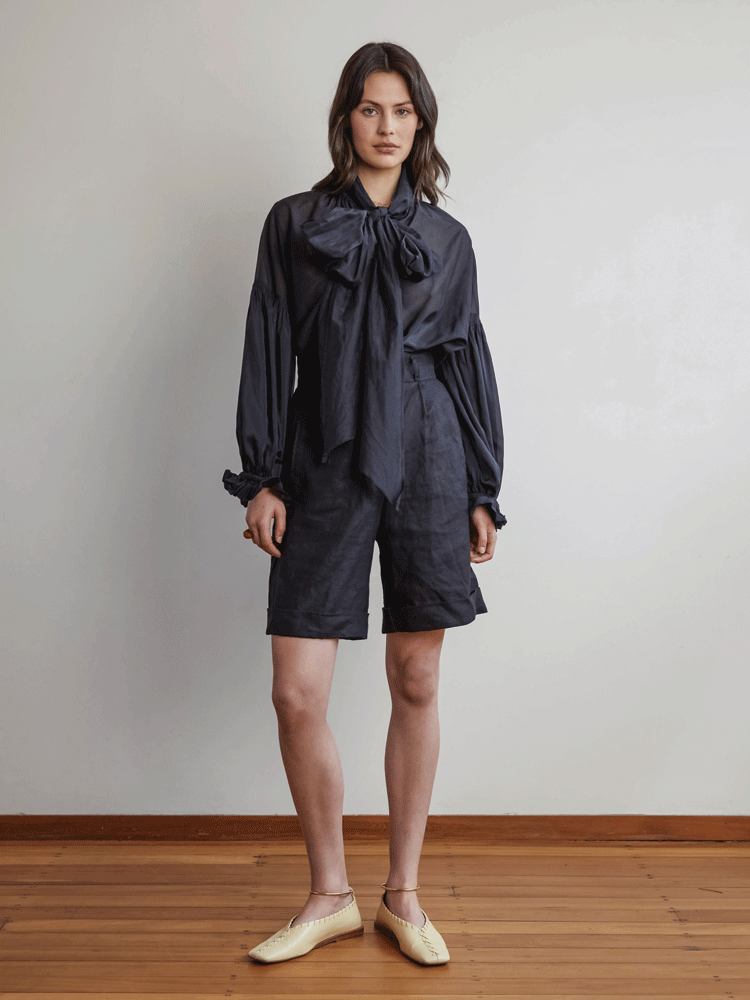 Bow Blouse Back Liberty Silk
A signature Mahsa piece that takes a workwear classic and transforms it into a beautifully romantic way to channel your inner artist. Its billowing sleeves and oversized raw-edge scarf have an eye-catching expressiveness, whether you choose modern, crisp cotton, soft Egyptian cotton-Tencel pinstripe or a more delicate, vintage-feeling silk cotton. Ideal with denim.
Made in Aotearoa New Zealand.
30% silk, 70% cotton.
Bow Blouse Back Liberty Silk