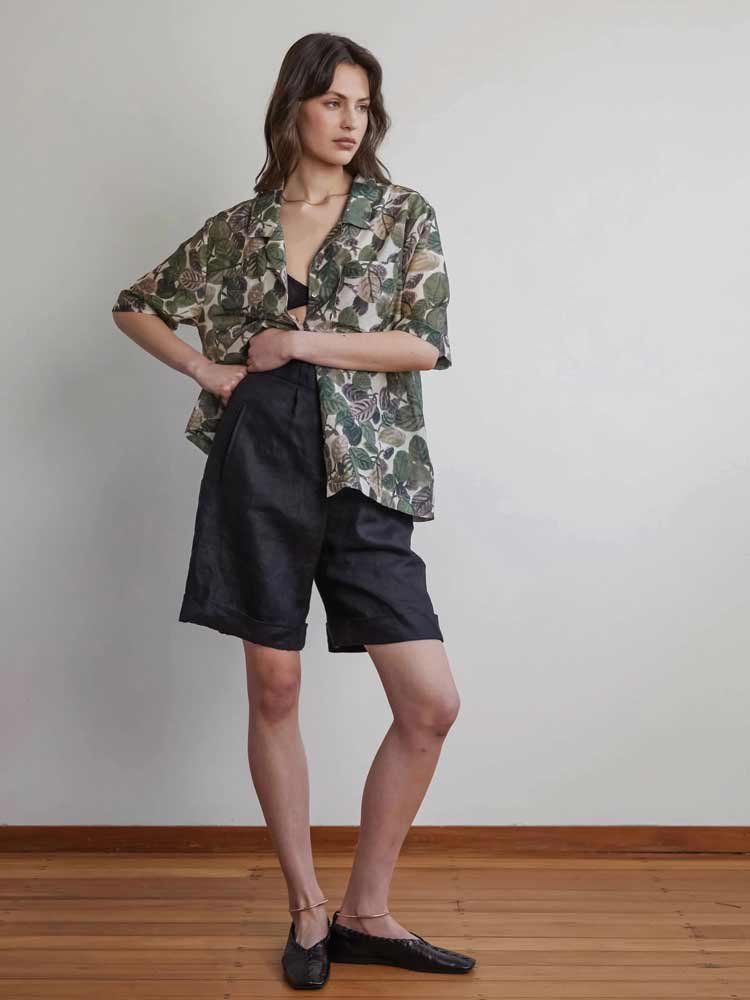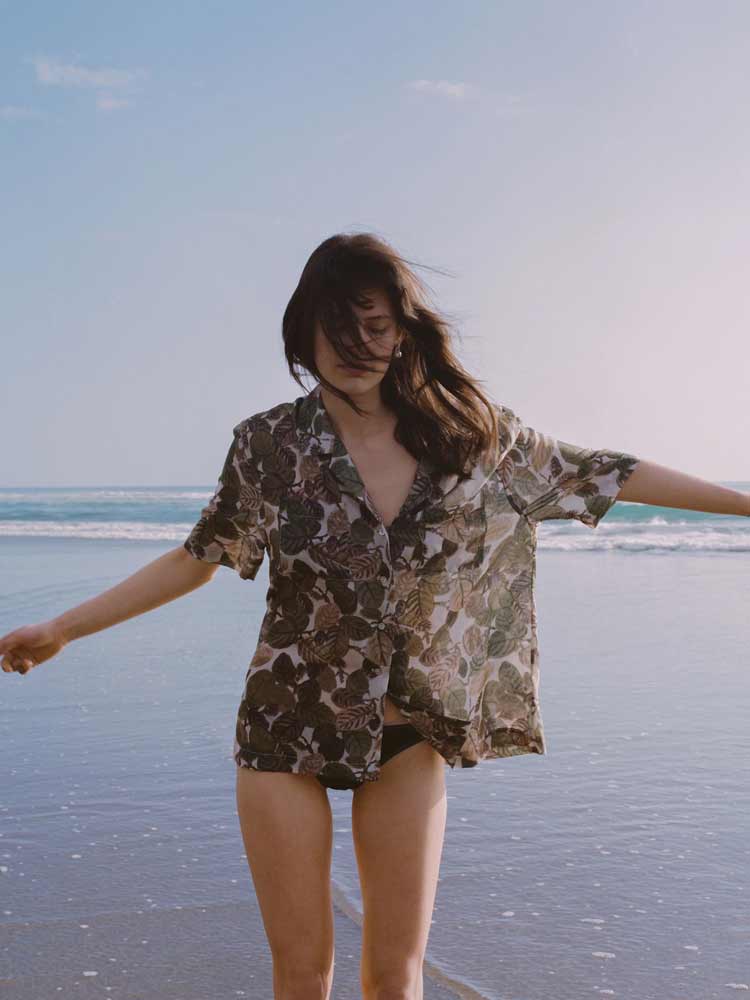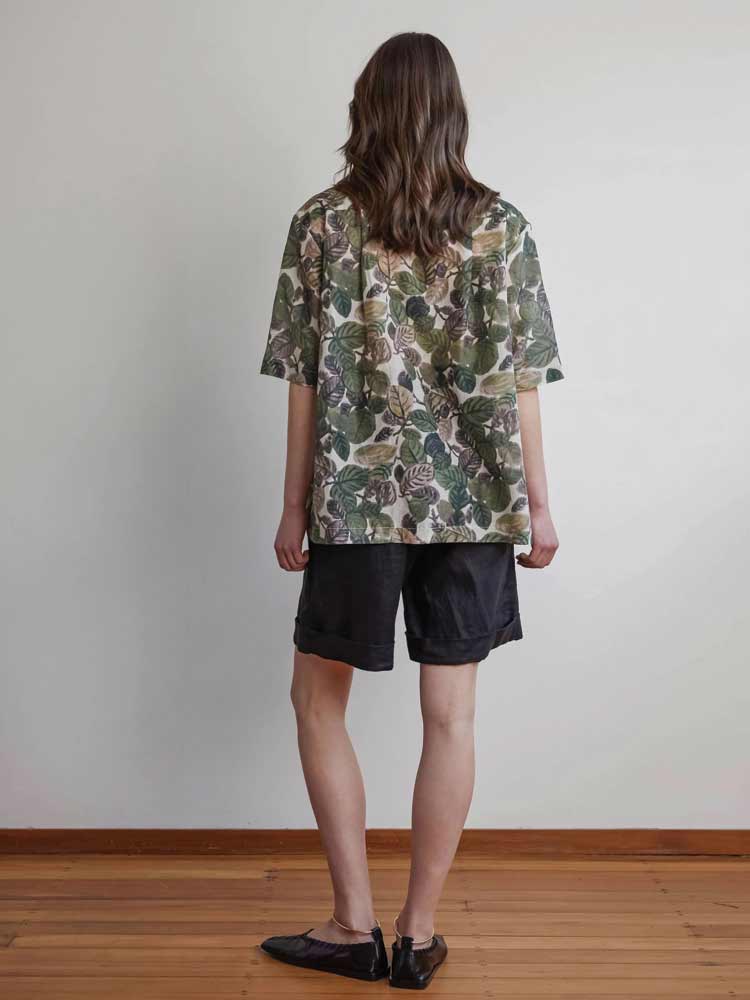 Short Celebration Shirt Leaf Print
Unequivocally made for holiday fun, the Short Celebration Shirt has a laid back, nonchalantly stylish appeal that calls to mind the Riveria chic of The Talented Mr Ripley. Our exclusive Mahsa Leaf Print edition has a frill-free collar and relaxed, boxy fit to give it a sophisticated mid-century vibe. This shirt will feel special this summer and beyond.
Made in Aotearoa New Zealand.
30% silk, 70% cotton.
Short Celebration Shirt Leaf Print